MCGWIRE

She has her "own" graphics !


Meet our McGwire..

She is a fiesty little girl.. She came to us in October of 1998,

somehow finding her way through all the wooded area around our house..

She was about 4 months old, and scared to death..

This was right around the time of Baseball Great,

Mark McGwire's homerun chase,

and being baseball fans she got her name..

She does have a heart of a champion, She is our little girl......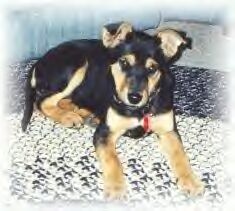 Checking out her Namesake !!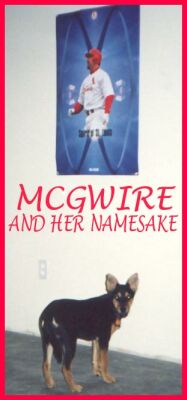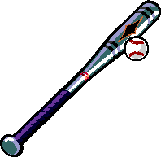 We really don't know where McGwire came from,

but we are glad she did.. It was in a bad thunderstorm

and she found her way to us.. We live in the country,

and are surrounded by acres of woods,

so someone probably dumped her..

no one ever claimed her, and Ms. Mac became ours..

Our vet checked her out and said she was about 4 months old,

she was also very shy and timid,

so we knew she did not have a good start in her life either..

She now is healthy , happy and the "QUEEN " of her yard !!!

And The sofa !!!!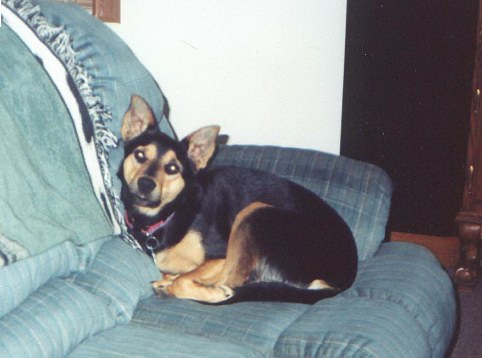 MCGWIRE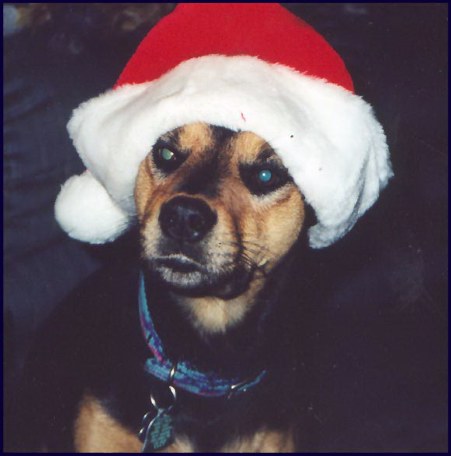 HO HO HO !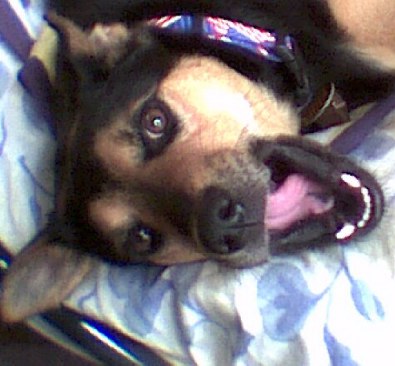 Sassy Miss





Feel Free To Take Mcgwire's Banner &

Remember To Save A Stray Today !!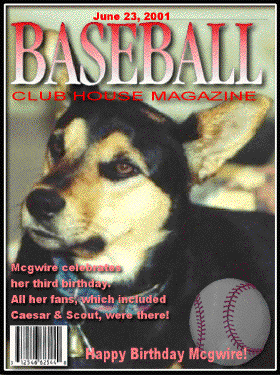 One of McGwires Special

Birthday Cards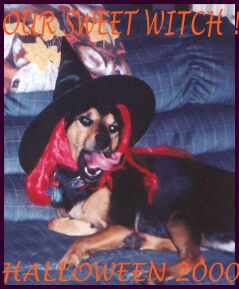 Our Sweet Witch !





Thanks Karen for Ms.Mac's Graphics !