BRANDY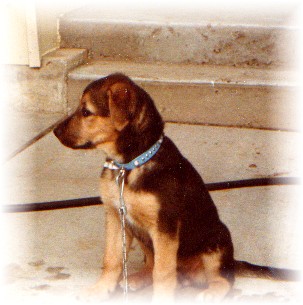 Brandy was our first little girl..She was rescued by my sister-in-law when

someone threw her out of a car window ! :-(

My sister-in-law could not keep her,so she became ours..

She shared her love with us for 13 years, and we have

many fond memories..

Brandy was about 80% shepherd according to our vet,

and she had a heart of gold ..Everyone who

met Brandy loved her and she loved everyone also,

inspite of her bad begining in life..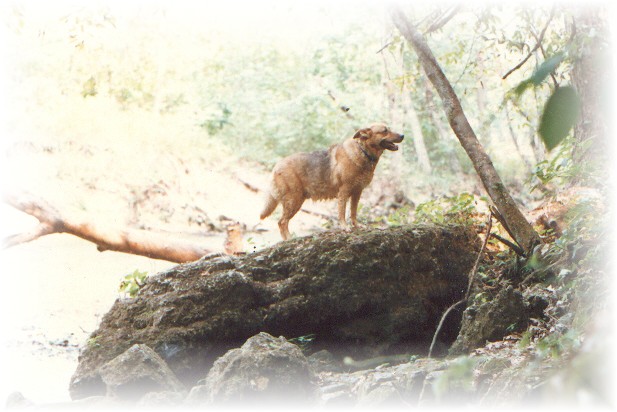 This is one of my favorite pictures of her.. At the Spring in Piedmont Missouri..She loved

romping around on the rocks and a cool dip into the water.. Or just to chase the ducks!!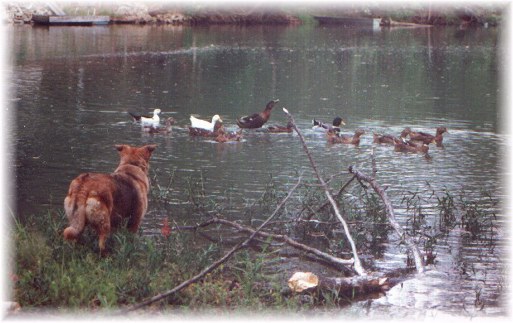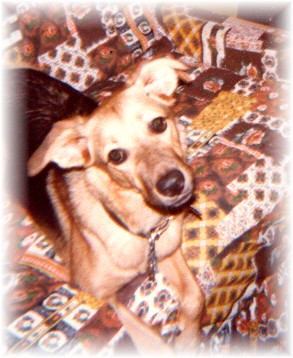 Her cute little head tilt..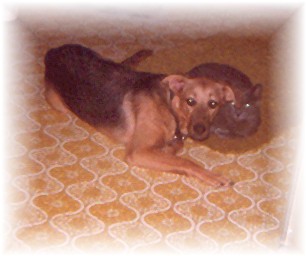 Brandy & Smokey often cuddled..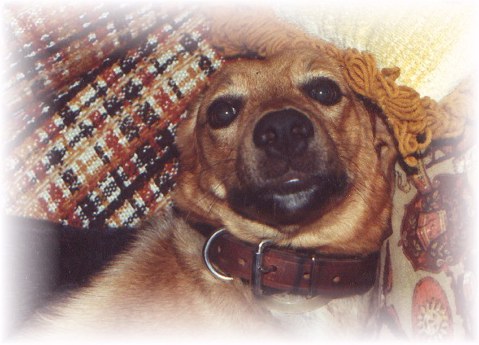 A Special Girl !! ..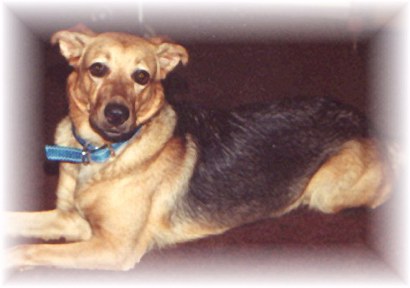 Brandy was always in a good mood and loved being petted. She never really played

with dog toys,but was happy just being close to you..She basically never really was sick.

She aged and developed a growth on her inner thigh that could not be treated, That was her last trip to the vet..



ST. PETER

I explained to St. Peter that I'd rather stay here

Outside the pearly gate.

I won't be a nuisance, I won't even bark.

I'll be very patient and wait.

I'll be here, chewing on a celestial bone

No matter how long you may be.

I'd miss you so much if I went in alone

It wouldn't be heaven for me.

~ Author Unknown ~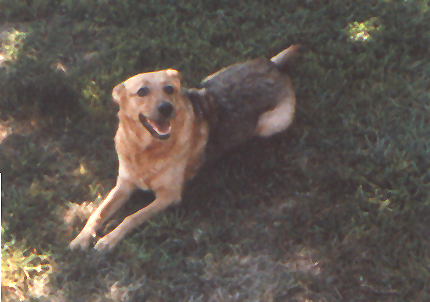 Brandy 1976 ~1989